About the artist
Born 1900 in Berlin, died 1964 in Austria.
Worked as a photographic journalist, considering himself an autodidact and amateur since he never learned the profession of photography. The artist of Jewish descent witnessed both world wars and survived the holocaust only just.
His photos are considered important historical documents of pre- and post-war times.
(Quelle: deutsche Fotothek)
Inspirations
Portrait photography
Documenting people who concerned him – politicians, artists, actors, authors, scientists, people of that daily life.
Pictures after 1945 displaying hope as much as despair, awakening and resignation of the berlin society.
(Quelle: deutsche Fotothek)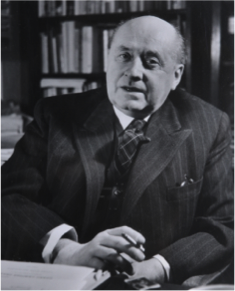 1956   |   gelatin Silver Print   |   22cm x 18cm   |   Framed   |   Price: 2.200 Euro