About the artist
Born 1939 in Münster. Lives and works in Frankfurt today.
It was after her father had introduced her to a camera that the young high school graduate took up the art of photography as an apprentice in a local studio. Working for the German newspaper agency 'FAZ' Klemm started to act as a photojournalist – setting in motion a career as one of the most successful German post-war documentary photographers.
Covering a wide range of themes with her black and white photographs, the German artist has captured famous personalities of politics and arts with her lens such as Willy Brandt, Helmut Schmidt, Mick Jagger, Joseph Beuys or Andy Warhol. Many of her pieces are considered as part of societies 'photographic memory' of a past time.
Her works are objective in a manner of press photography but Klemm understands like very few others to capture the viewer's eye: a simple composition of perspective, setting and structure to make him understand and feel into the photograph.
Today she is a member of the Berliner Akademie der Künste and among the very few press photographers who made their work an art.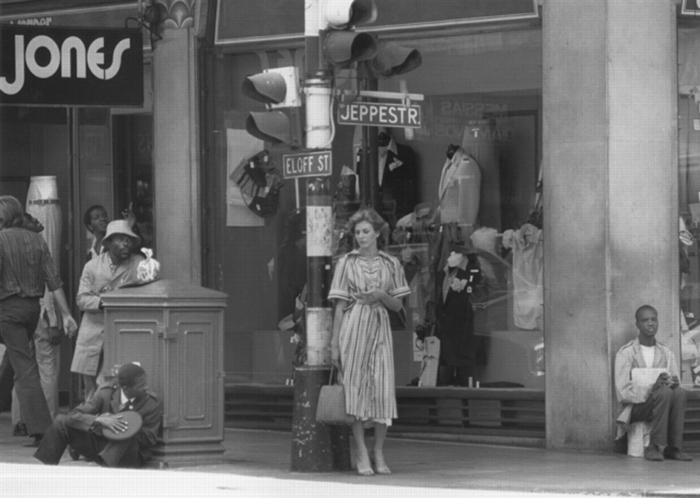 1978   |   17,8 x 24 cm   |   Photography on Barytpaper   |   Framed   |   Price: 2.200 €