About the artist
Born 1953 in New York, resides and works in New York today.
After graduating from his art studies Longo began to establish himself as an artist being inspired and influenced by mass media. Though educated as a sculptor his focus as an artist always lay on drawings.
Since his black and white series 'Men in the Cities' of the late 1980s, that showed realistic, live size and impassionedly moving humans on a canvas, the artist has gained a worldwide reputation for his detailed and almost photo like sketching's and drawings. He later stated that sketching remains in his perspective somewhat a sculpturing process. His works have been exhibited in numerous galleries and art collections around the world
(Quelle: artnet, Longo Webiste)
Inspirations
To reduce an overwhelming situation and scenery to profound simplicity.
Drawing and sketching as a process of sculpturing – using rubber and pencil to create a piece.
(Quelle: artnet, Longo Webiste)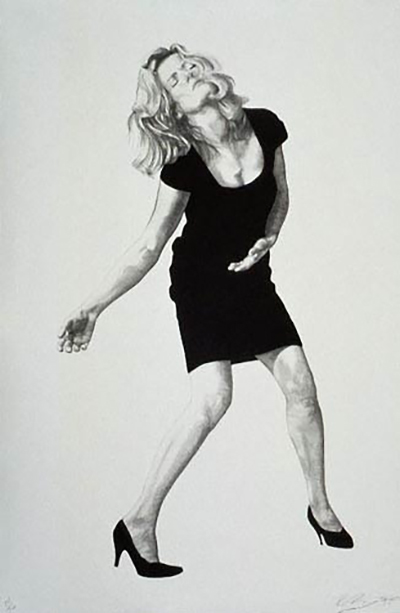 1998   |   116 x 76 cm   |   Black & White Lithography   |   Hand signed front right  |   Edition 63/120   |   Framed   |   Price: SOLD