About the artist
Born 1935 in Sacramento, California, resides in Oakland today.
After finishing his art studies in Sacramento, Ramos gained wide spread recognition with his depictions of comic figures, media and advertisement inspirations in a pop art style. Though the artist was still to find his core encouragement and motive: Pin up girls in a commercial world – 'commercial pin-ups'. Combining sexual female attractions and commercial advertisement and displaying a perverse urge of constant stimulation. Though Ramos himself has stated that his pieces are apolitical and thus not meant to translate a certain criticising message.
Today he is considered among the most influencing pop art artists world wide, and has exhibited internationally.
(Quelle: artsy)
Inspirations
'A nude female emerging from a chocolate bar wrapper'
Apolitical work, that nevertheless leaves the viewer irritated and inspired due to its content.
(Quelle: artsy)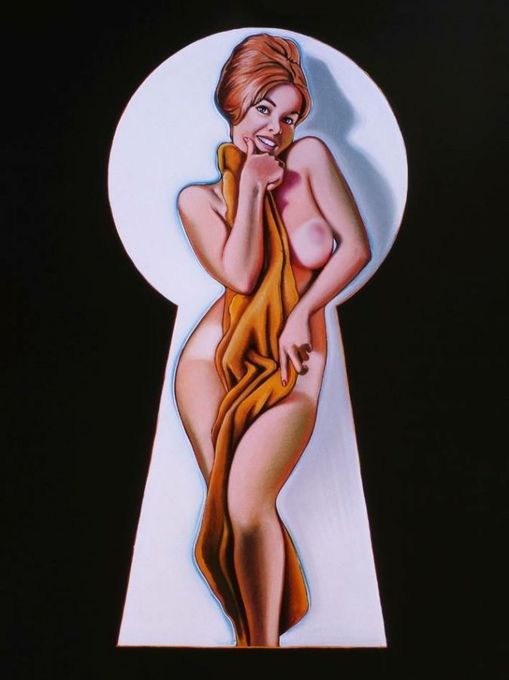 2015  |  24 cm x 18 cm  |  Buch mit Vorzugsausgabe  |  Limited Edition: 999  |  Price: 340 EUR