About the artist
Born 1858 in Ostpreußen. Died 1925 in Holland.
Studied arts and developed his style in various places in Europe with a focus on nude painting. Besides mainly producing portraits the German artist focused on landscape and flower painting and established an interest for religious topics at a later point.
With his works that range from sketchings, watercolour and graphic paintings he is considered a major exponent of German Impressionism. His works are exhibited in most well-regarded museums and galleries in the German- speaking area.
(Quelle: Lovis Corinth Website, WhosWho)
Inspirations
Impressionist painting with a slight touch towards the expressionism.
Intensive colours.
Classics of modern art.
(Quelle: Lovis Corinth Website, WhosWho)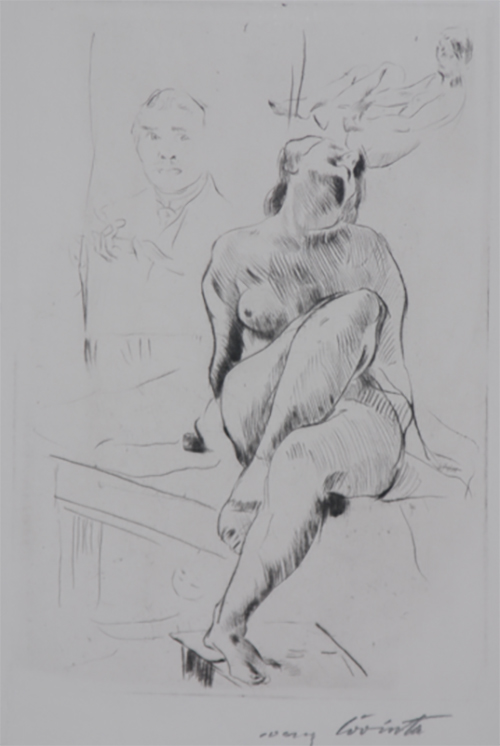 1913   |   27,7x18,7cm   |   Etching   |   Signed front bottom right   |   Edition Abb. im KBL 61, Nr. 88   |   Framed   |   Price: SOLD