About the artist
Born 1968 in Shanghai.
A Chinese artist who depicts a critical position towards Chinas past and especially its national icon Mao Tse Tung is something very rarely witnessed. Hence the artist is banned from exhibiting in his homeland and makes sure to stay out of the political reach since he could possibly face charges.
But Fan's pieces shouldn't be considered pure criticism but rather a sceptical examination. While it is the dark communist past to dominate his work on one hand, it is a sincere hope of a better and a free future on the other.
Publicly there isn't much know about the Chinese artist and Lao Fan who only sells his works over private channels and mostly in the western world, prefers to keep it that way.
(Quelle: Artfacts)
Inspirations
Asking questions through paintings – an examination not a dissociation.
A political change and a hope.
A march towards a golden future?
Chinese every day life and the strongly shaped political China.
(Quelle: Artfacts)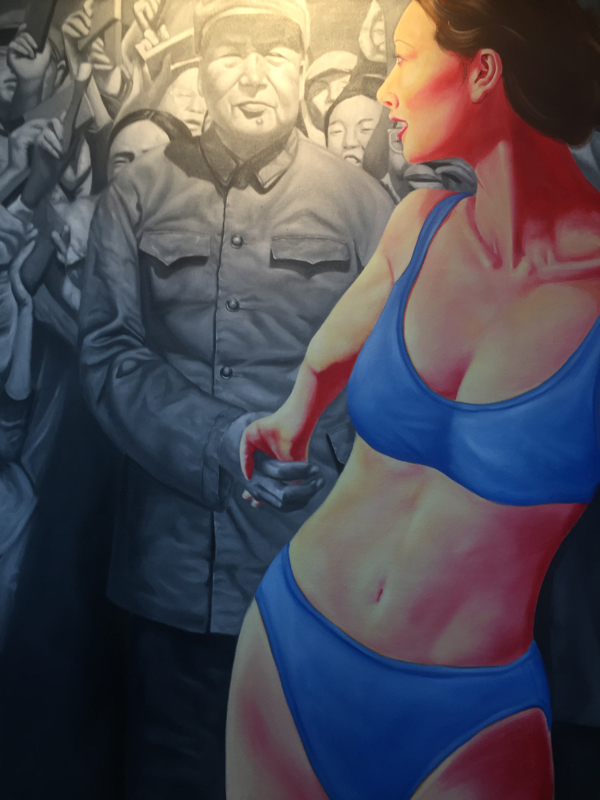 2004   |   150 x 120 cm   |   Oil on canvas   |   Hand signed back   |   Original   |   Price: 7.500 €