Kristin Kossi
About the Artist
Kristin Kossi is a Germany based contemporary artist living in Hamburg and Cape Town. Although drawing and painting had always been an integral part of her life, Kristin's endeavour as an individual artist gained traction only after she had graduated from the Academy of Fashion Design in Hamburg, Germany.
In accordance with her broad experience in fashion, photography, and multimedia, Kristin draws inspiration for her unique art from her urban surroundings like street art, fashion and social media, combining colour, vibrancy, and a generous dose of humour to produce urban art that inspires, provokes and delights
In addition to her large-scale portraits, which aim to show "the brutal expression of pure beauty," Kristin especially enjoys producing unique pop art pieces, allowing her to be particularly experimental by using everything from graffiti stencils, spray paint to newspaper collage, markers, oil, acrylic and resin.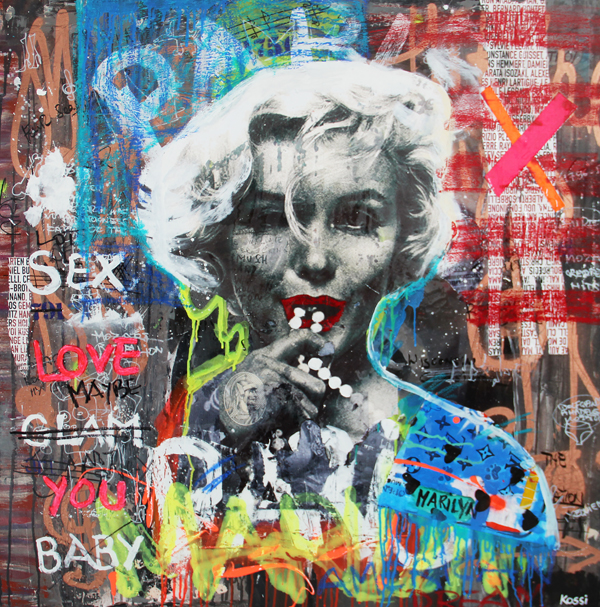 November 2, 2017
2017  |  100 cm x 100 cm  |  Mixed Media und Epoxy  |  Original  |  Price: 5.000 EUR