About the artist
Born 1962 in Brooklyn, still lives and works in New York today.
Studied photography in New York and received a Master of Fine Arts at Yale University. Besides working as a photographer the American has taught his passion at different universities, including Yale, where he is still teaching as a professor today.
Crewdson is known for his elaborate staging of small-town United States sceneries with a surreal, often melancholic and disturbing touch. He loves to create a dramatic and cinematic momentum, crossing fiction and reality for what he plans every little detail.
The artist is represented by galleries worldwide.
(Quelle: artnet)
Inspirations
Searching the perfect moment.
Creating worlds that seem real.
A blurry of reality and fiction.
(Quelle: artnet)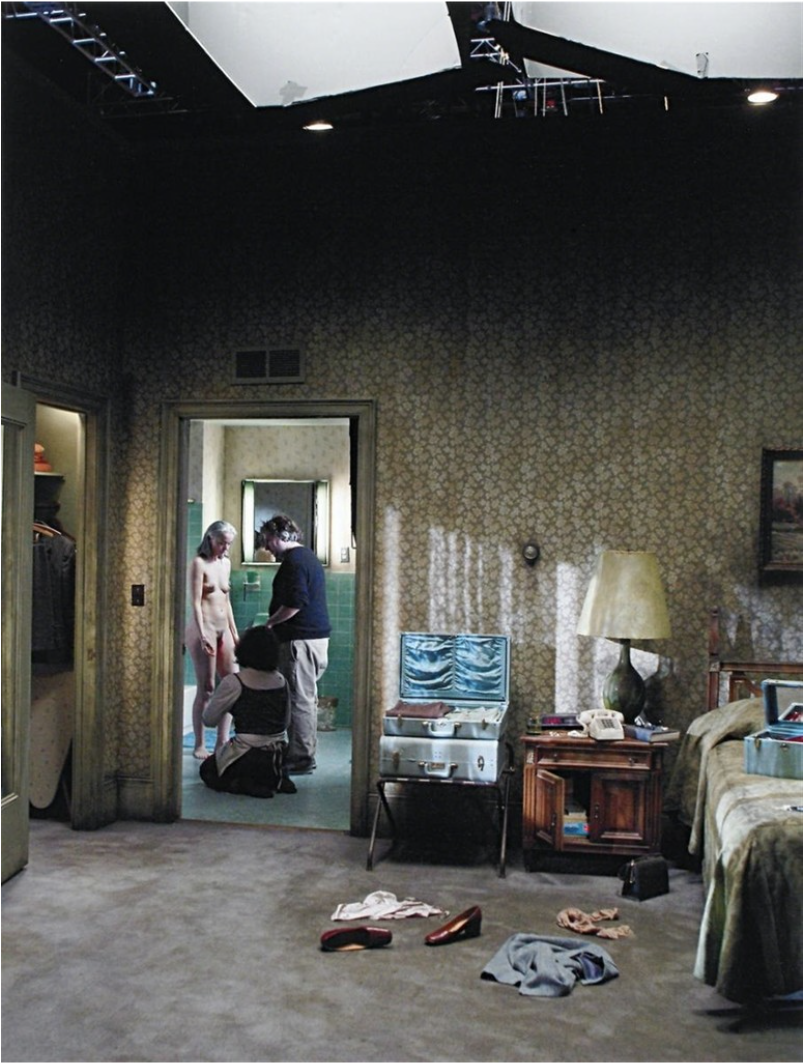 2005   |  39.4 cm x 29.2 cm   |   Vintage C Print  |  ED: 30  |  Price: 3.350 EUR