About the artist
Born 1908 in Berlin, died 2000 in Paris.
Freund took up sociology and art history studies in Berlin but had to flee Germany due to her political activity against the growing power of the Nazis and her Jewish decent, continuing her studies in Paris. For her constant interest in photography she started working as such, developing a name for herself with photo reports and especially portrait photos. It was in Paris where her profession started becoming an art – Freund evolved to one of the most regarded portrait photographers of her time.
Though having captured famous characters of arts and politics like James Joyce, French president François Mitterand or the author Walter Benjamin and being exhibited worldwide at a later stage she never had a superior attitude about her or her work. Photography meant to stick to reality. Something quite personal. A helpful resource to depict feelings for other people as she phrased it.
Gisele Freund only returned to Berlin almost 10 years after the end of the Second World War but never again considered it her home.
(Quelle: Stadt Museum Berlin, Spiegel Online)
Inspirations
Unique and candid portrait photos.
Depicting reality with natural resources as a stylistic approach.
Humans – their joys and pains, their hopes and fears.
(Quelle: Stadt Museum Berlin, Spiegel Online)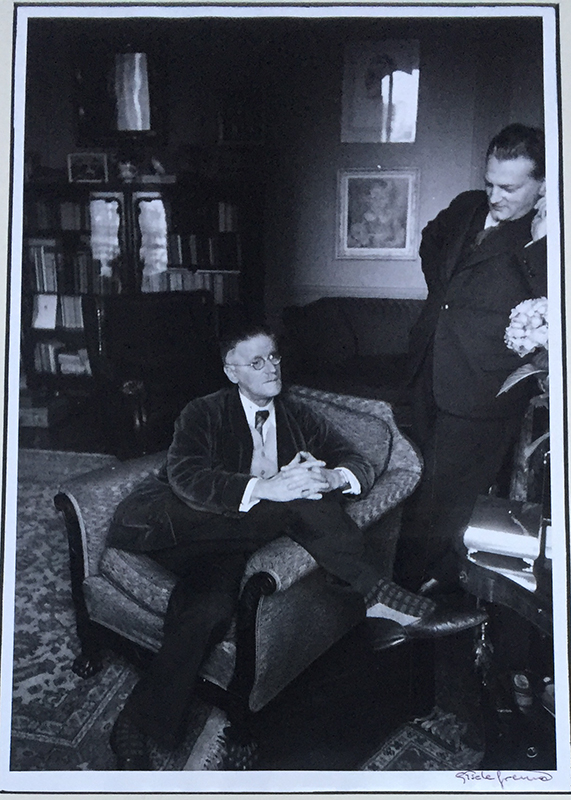 Hand signed back   |   Framed   |   Price: 3.100 €