Gilbert & George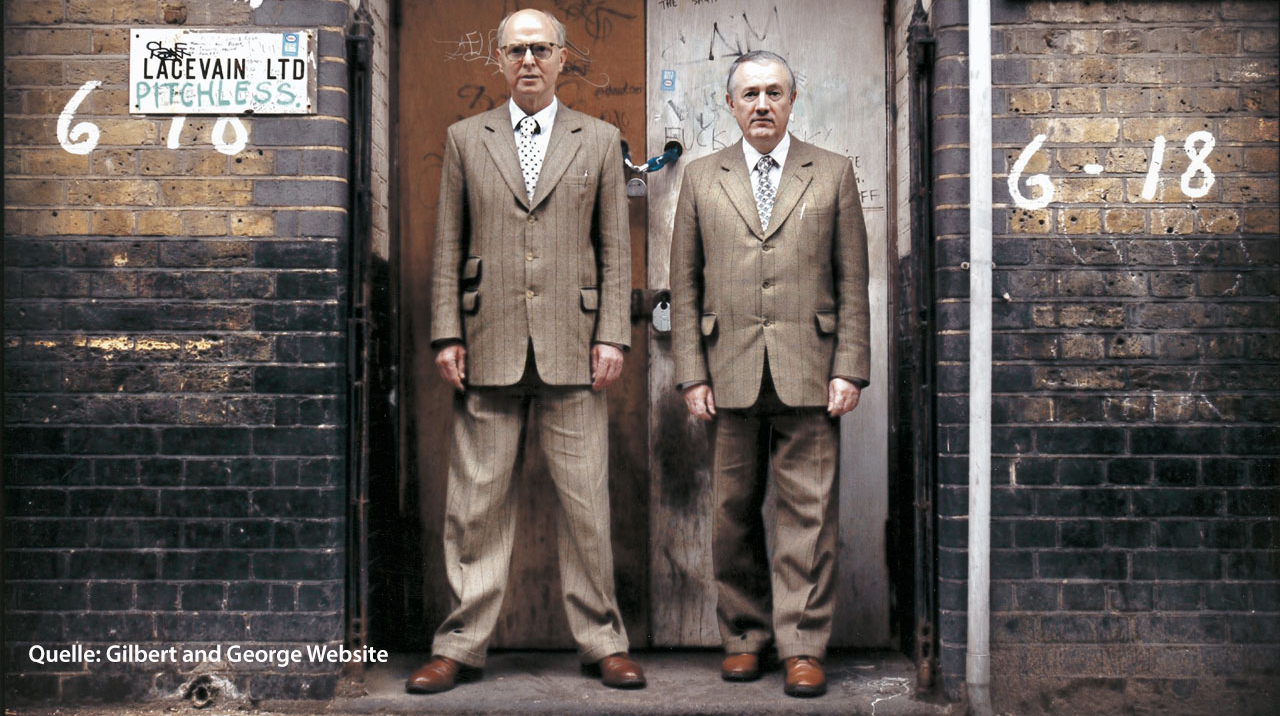 About the artist
A collaborative artist duo from London: Gilbert Prousch, born 1943 in Italy and George Passmore born 1942 in the UK. The couple met during their studies at St. Martins School of Arts in London and have been inseparable ever since – they work and live together in eastern London. Considered the oldest artist duo and only of their kind, they are known for their very distinctive and formal appearance.
Gilbert & George's art focuses completely on eastern London, their microcosm as they refer to it. 'Anything and everything happens in eastern London' what they depict by touching a variety of topics with their pieces such as religion, patriotism, sexuality or discrimination. And though having created a variety of different art types (paintings, installations, video and photography) the couple refers to all as sculpture.
Besides that distinctiveness it is their slogan 'Art for all' that remains central to their approach and expresses the attitude to create art without excluding anyone or targeting a certain group only.
Being exhibited worldwide the duo still understands to fascinate and confuse the art world today.
(Quelle: Gilbert and George Website, Zeit Online)
Inspirations
'The Singing Sculpture' – a performance as students that redefined the term sculpture and underlines their later statement: Everything they do is art.
Art of provoking.
'Art for all!'.
(Quelle: Gilbert and George Website, Zeit Online)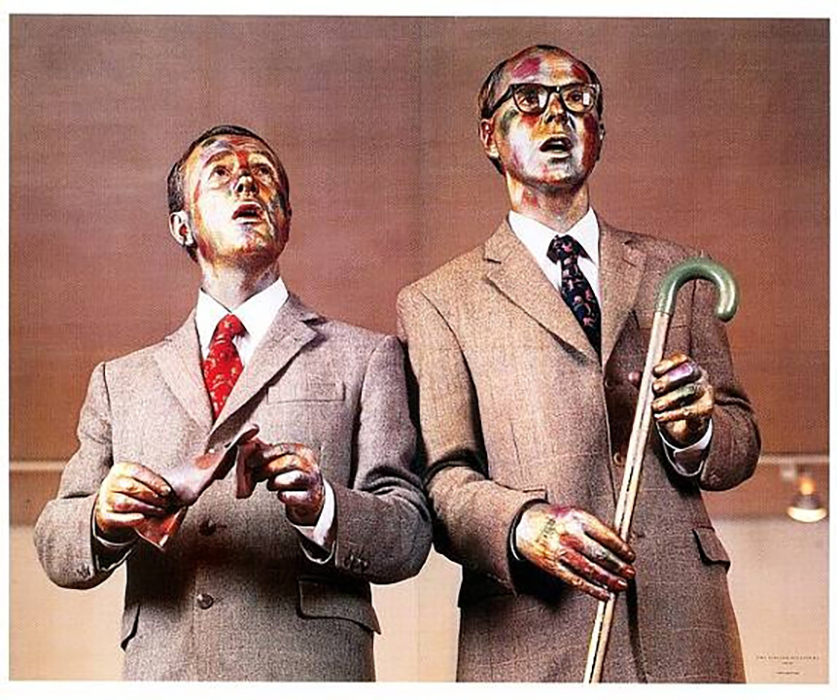 86,6 x 106,3 cm   |   Blue silver print litographie   |   Signed   |   Edition 86/100    |   Framed   |   Price: 4.500 EUR