About the artist
Born 1952 in Naples, Italy.
Studied architecture in Rome, but since having had an interest for arts Clemente autodidactically learned the art of painting and decided to become an artist.
Gained international recognition in the early 1980's through his neo-expressionist style pictures usually portraying the human body.
Working between New York and India – which had fascinated him since travelling there – Clemente worked on gouache paintings and pastel drawings, characteristically for their intense and mysterious (often religious) contents. These have in his later works grown increasingly surreal.
After moving to the States the artist worked on projects with well-known artist such as Andy Warhol, Jean-Michael Basquiat or Allen Ginsberg.
Francesco Clemente has been exhibited on solo and group exhibitions world wide.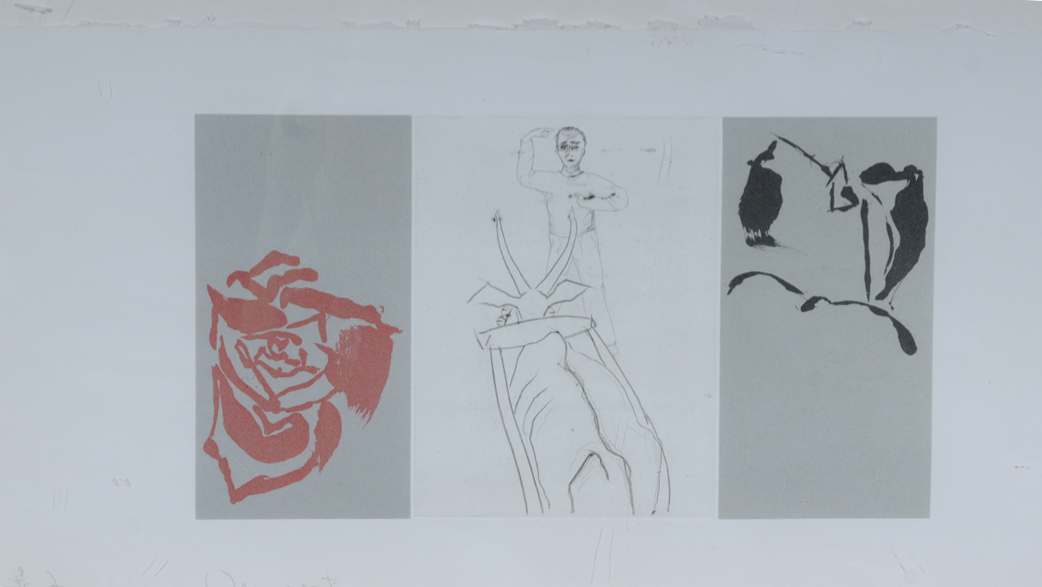 1981   |   sugar lift, aquatini drypoint   |   38cm x 66cm   |   Edition 18/25   |   Framed   |   Price: 1.950 EUR