About the artist
Born 1963 in Connecticut.
Lachapelle studied arts at two different institutions in New York. While exhibiting at a local art gallery he was noticed by the iconic star Andy Warhol who then offered him a job, the start to an impressive career.
Today he has established himself as an artist with wide range of expertise when it comes to the camera: portrait-photography, nude-photography, fine arts- or contemporary photography and it is not for one to narrow down what might be his speciality. Stingingly David Lachapelle is one of a very few of his kind who doesn't only master a certain type of camerawork but is proficient in many. He has worked for numerous big clients such as Vogue, GQ or Vanity Fair, captured famous personalities with his lens, like Leonardo DiCaprio, David Beckham, Hilary Clinton or Andy Warhol and has built a worldwide reputation for his unique talent of creating a piece of abstract illusions and hyper aesthetics combined with a profound message.
Having exhibited his extraordinary artwork – that usually refers to something historical, cultural and generally society-related – in any important art metropolis, David Lachapelle is considered along the most influencing and most important photographers of his generation.
(Quelle: LaChapelle Website)
Inspirations
Expressive and colourful.
Wild, attracting, humorous and strikingly profound.
Creating escapism – the abstract illusion to depict reality.
(Quelle: LaChapelle Website)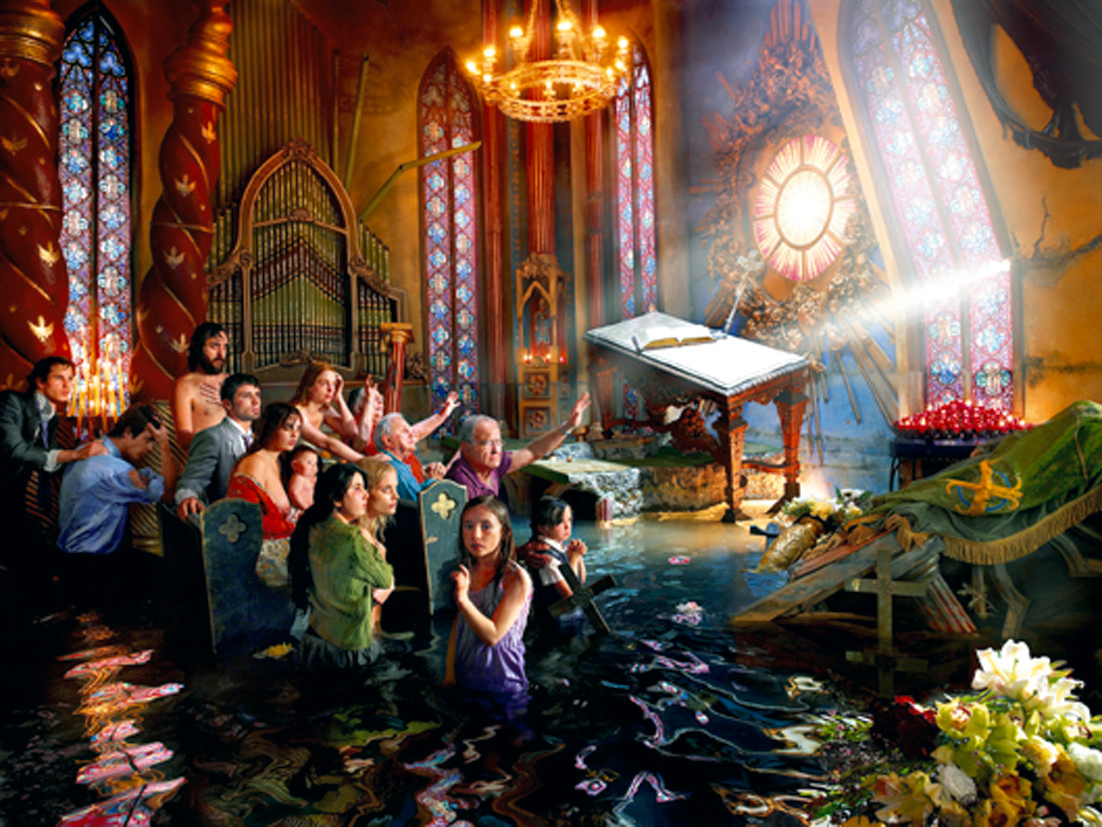 2007   |   121,92 x 134,62 cm   |   Chromogenic print image/ flush mount   |   Edition 4/7   |   SOLD