About the artist
Born 1887 in Kiew, Ukraine , died 1964 in New York.
Studied arts in Kiew and began working as an artist in Europe and later North America.
Worked in big cities such as Berlin, Paris and New York where he met artists like Pablo Picasso, Georges Braque und Amedeo Modigliani.Though trying different styles he mostly worked as a sculptor.
Archipenko is considered a pioneer of modern art in the 20th century.
His topic almost in every piece – the human.
(Quelle: Deutschland Funk)
Inspirations
Art as unity of nature, cosmos and humanity
Expressive styles, objects and pieces close to abstraction
Revolutionary sculpturing – new forms methods and styles
(Quelle: Deutschland Funk)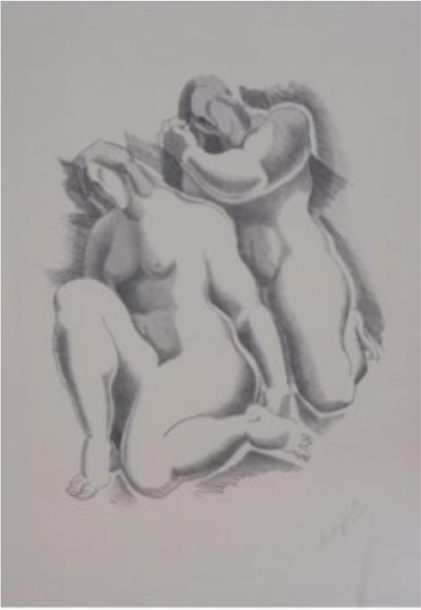 1923   |   Lithography   |   47cm x 36cm   |   Hand signed front right   |   Original   |   Framed   |   Price: 3.800 €